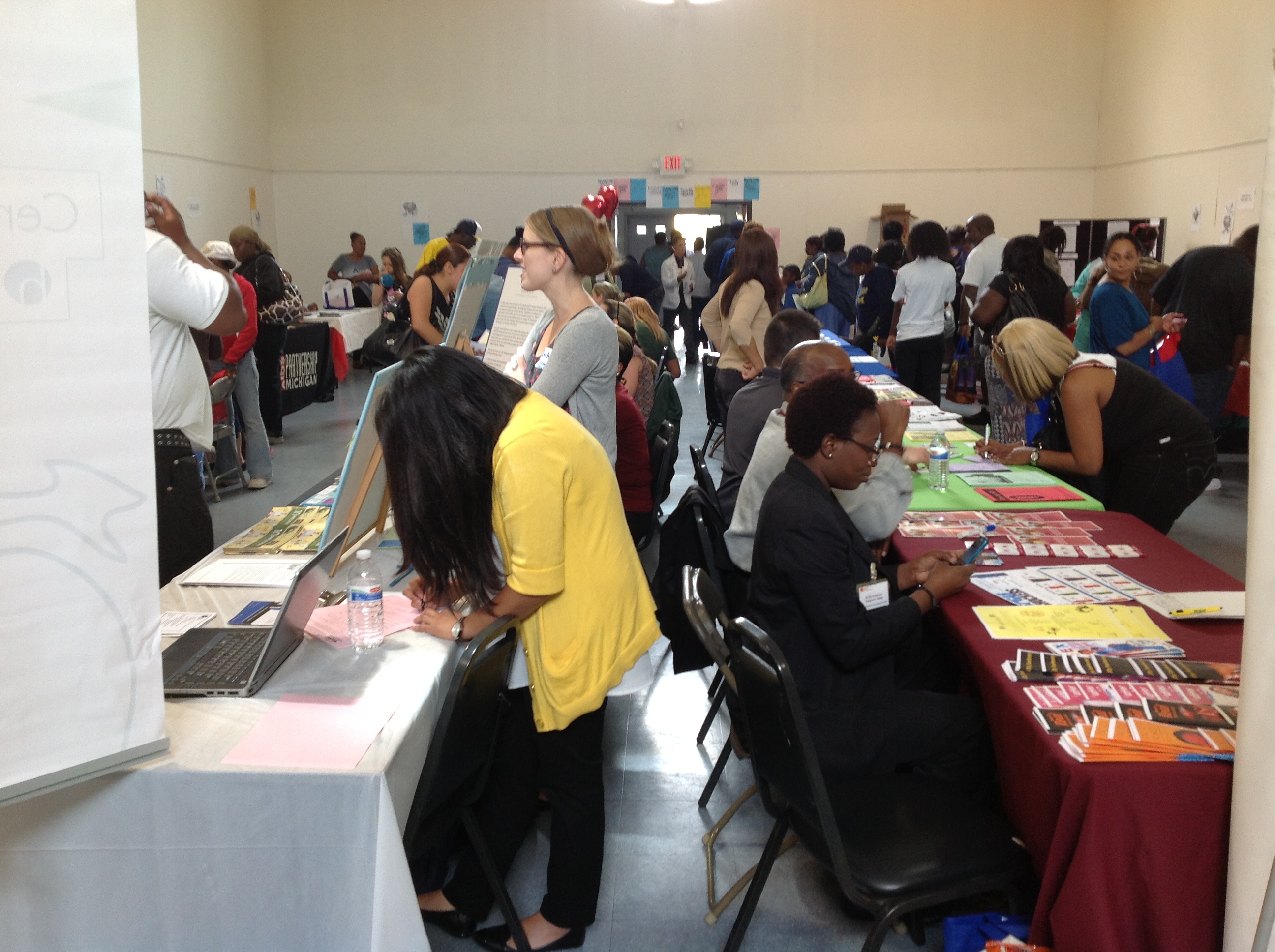 Friends Of Parkside will host its 8th Annual Parkside Health Fair Wednesday, July 13th from 11 a.m. to 3 p.m. at TVP II Community Center, located at 5000 Conner at Warren, on Detroit's eastside. The theme is "A Whole Healthier You: physically, financially, & mentally.
This year's sponsors include:
Detroit Health Department (Silver)
Blue Cross Complete (Bronze)
Mercy Primary Care Health Center (Bronze)
Detroit Housing Commission (Bronze)
St. John Providence Health System (Bronze)
Deliberative Engagement of Communities in Decisions about Researcher Spending (DECIDERS) (Bronze)
2016 Participating Agencies:
Black Mothers' Breastfeeding Association
Blue Cross Complete
Chandler Park Conservancy
Chandler Park Family Aquatic Center
Detroit Health Department
DMC (Trauma Specialist)
Third Circuit Court Friend of the Court
Green Door Initiative
Health Alliance Plan (HAP)
Healthy Environment Partnership
Henry Ford Hospital
Institute for Population Health
Legal Aid & Defenders Association
Lions Foundation Vision Screenings
Logical Choice Counseling
Matrix Testing and Counseling
Mercy Primary Care Health Center
Michigan Community Dental Center
Michigan Works
Molina Healthcare
MSU Extension
National Kidney Foundation
Nest – Childcare & Parent Institute
Northeast Guidance Center
Smile Programs Mobile Dentist
St. John Providence (Trauma Specialist)
WIC and more!
For more information, please call 313-822-0311.
To download 2015 Parkside Health Fair Evaluation 
To download 2016 Annual Parkside Health Fair