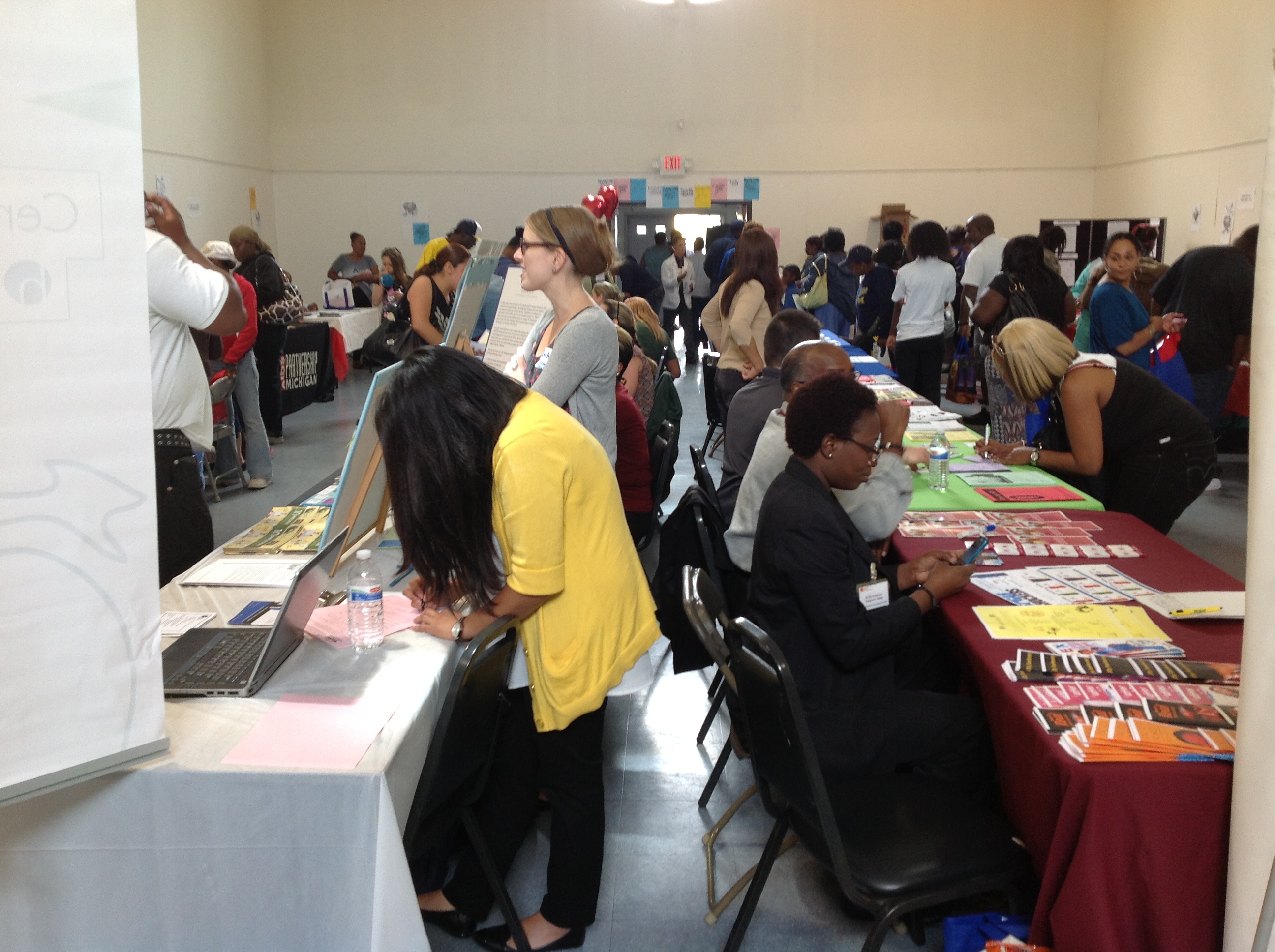 Friends Of Parkside will host its 10th Annual Parkside Health Fair Wednesday, July 18th from 11 a.m. to 3 p.m. at TVP II Community Center, located at 5000 Conner at Warren, on Detroit's eastside.
2017 Health Fair Sponsors:
Detroit Health Department (Gold)
Mercy Primary Care Health Center (Silver)
Deliberative Engagement of Communities in Decisions about Researcher Spending (DECIDERS) (Bronze)
2017 Participating Agencies:
BikeVon
Blue Cross Complete
Chandler Park Conservancy
Comcast
Detroit Fire Department
Detroit Health Department – WIC
Detroit Police Department
Dominican Literacy Center
Friend of the Court
Green Door Initiative
Harbor Health
Health Emergency Lifeline Program
Healthy Environment Partnership
Henry Ford Health Systems
Institute of Population Health
Lions Foundation
Logical Choice
Mercy Primary Health Center
Molina Health Care of Michigan
My Community Dental Center
Nest Child Care and Parent Institute
Northeast Guidance Center
Pathways Academy
Secretary of State Mobile Branch Office
St. John Hospital and Medical Center
Total Health Fair
Wayne County Family Aquatic Center
and more!
For more information about the 2018 Health Fair, please call 313-822-0311 or email healthfair@friendsofparkside.org.
To download 2015 Parkside Health Fair Evaluation 
To download 2017 Annual Parkside Health Fair Flyer